I love candles... who doesn't? Came across these, and they are so different that I had to post them. They remind me of the old Tony Randall and Jack Klugman movie about the Genie. Why, I don't know ... but they are cute!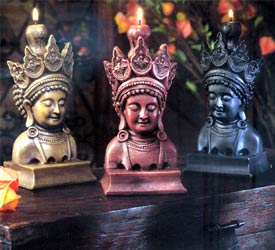 Balinese Princess Candle - Red

These Balinese Princess Candle are an inspiration for meditation start a zen meditation garden in your very own livingroom. Meticulously detailed these high quality balinese candles are more wax sculpture than candle. You may not burn the candle for awhile since its such a decorative piece to have around. Available in three colors as shown and sold individually.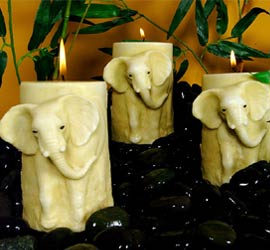 Elephant Candle - Sold Individually

Adorn any decor with this ivory speckled pillar candle featuring a raised carving of an elephant on one side and an African panorama on the other. Pair this candle with our Sculpted 2-Wick Elephant Candle and a few smaller candles to create a marvelous candle collage.