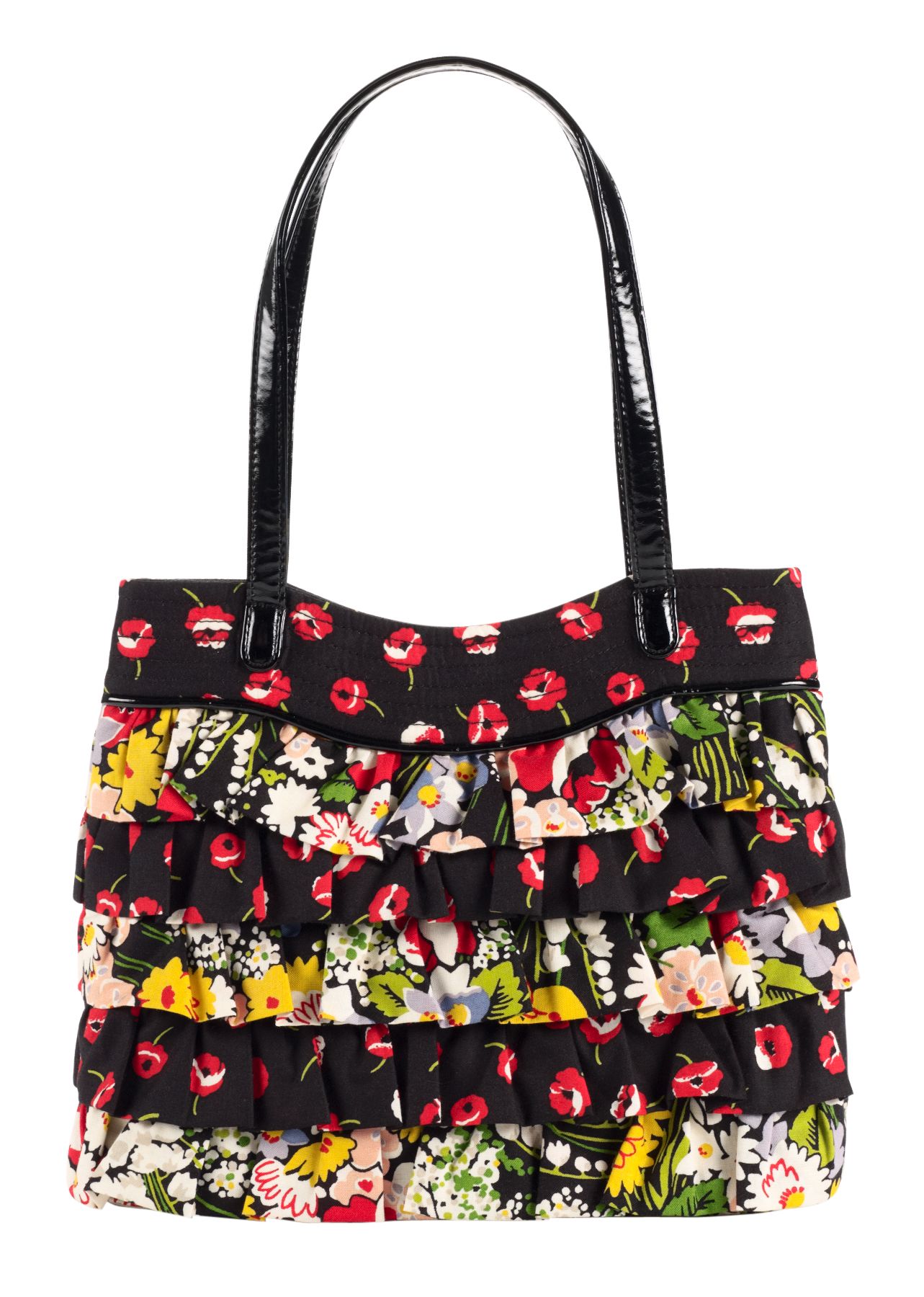 How can you not love Vera Bradley. And now ... they have a gret looking retro line ... check out this
Vera Bradley Cha Cha Handbag in Poppy Fields
with ruffles!!!!!
Cha Cha your way around the dance floor with this frilly bag! Layer upon layer of alternating print dances beneath a contrasting yoke. For the woman whose freedom of expression includes handbags with personality, the Cha Cha Handbag is a must. Layered, frilly ruffles adorn bag. Two interior pockets and a zippered compartment. Magnetic closure.
Vera Bradley Blooming Headband in Poppy Fields
Love is in bloom! The slim size of the Blooming Headband is great for a variety of hairstyles and flatters almost every head. Slide the floral applique off the band and transform it into a broach by affixing it with a pin. Or, make it a hair tie accessory by running an elastic band through its hidden loop. Slim, laminated band with velvet lining. Rose applique slides off to become a separate fashion accessory.